Greg Stein mugged - accepting donations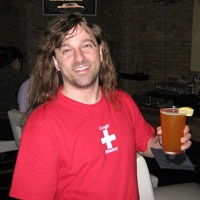 Last Friday, our very own Greg Stein was mugged, for a grand total of one credit card and hundred dollars, according to Kevin Burton who's got all the details.
Kevin has setup a fund to send Greg to a resort in Big Sur for a week or two where he can just relax and get better when this is over. Use the PayPal buttons below to contribute to the Greg Stein Fund on PayPal, and show your sympathy for someone who's done a lot for Open Source and especially for the Apache Software Foundation.
This is real - Greg just confirmed by private email that he's "alive but not feeling well at all". Get well soon, Greg!
Update: the donation fund has been a complete success and is now closed, thanks to everybody who participated! Direct donations to the ASF, of course, are still accepted ;-)