Made it to the Cocoon GT 2007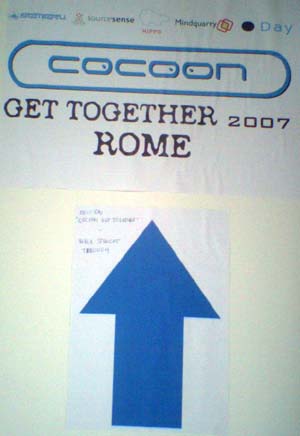 Feels like spring in Rome, the location is great and the vibe excellent!
Many thanks to Gianugo, Arje and team, 2007 will be a great edition!
The slides of my XSLT and XPath - without the pain presentation can be found here.
Update: more slides on the Cocoon wiki.