Laissez le bon temps rouler!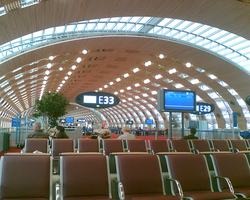 I'm on my way to ApacheCon US 2008 where I'll give two talks. One of which is not ready yet so I'm making good use of my travel time ;-)
I don't know if terminal 2E in Paris CDG is new, but it looks quite good with all the wooden paneling. Doesn't make the journey shorter (2 stops and about 17 hours if all goes well), but at least it's quiet, there's power and Boingo works.