Back from the moon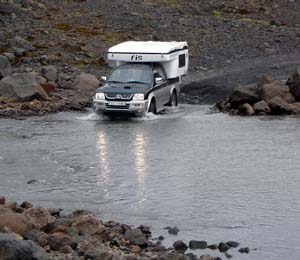 Coming back from lonely but lovely Iceland to our crowded country is a bit hard...on the other hand we 're very lucky to have been able to spend some time there.
The 4WD camper was ideal for discovering the most bizarre places, even though the "roads" to Landmannalaugar and Laki were still closed. Those will be for next time maybe. Getting to the Thorsmork valley was easier, we just followed the bus, whose driver obviously knows his way through the creeks.
The many useless 4WDs cruising our cities look even more useless now ;-)
Update: pictures are available at http://flickr.com/photos/bdelacretaz/tags/iceland/.